1.Registration
1.1 Go to 'List your property' button in www.booking.com 12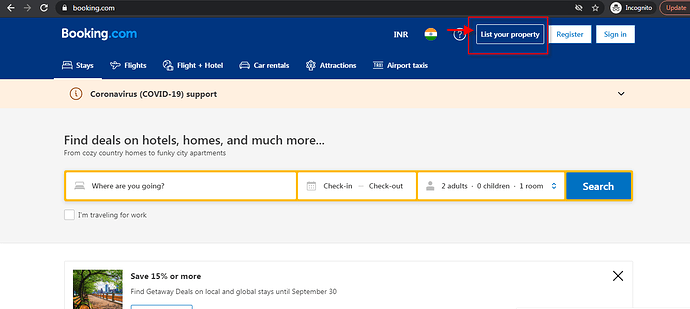 1.2 Click 'Get started' to start registration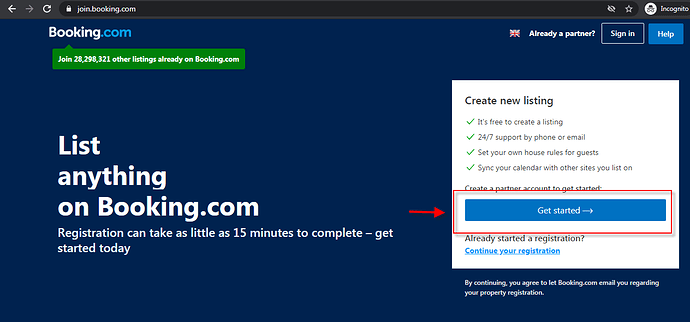 1.3 Enter property email id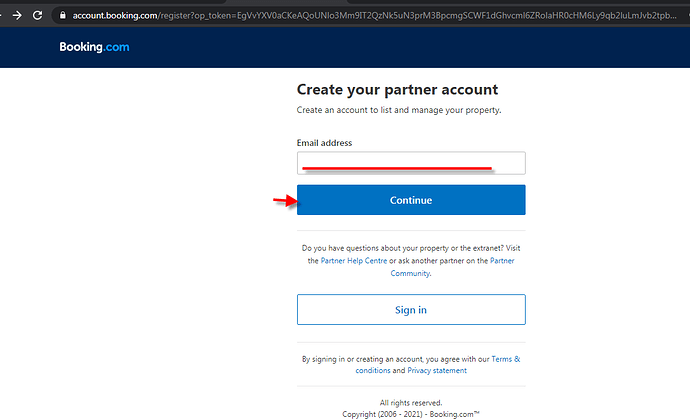 1.4 Full name and Phone number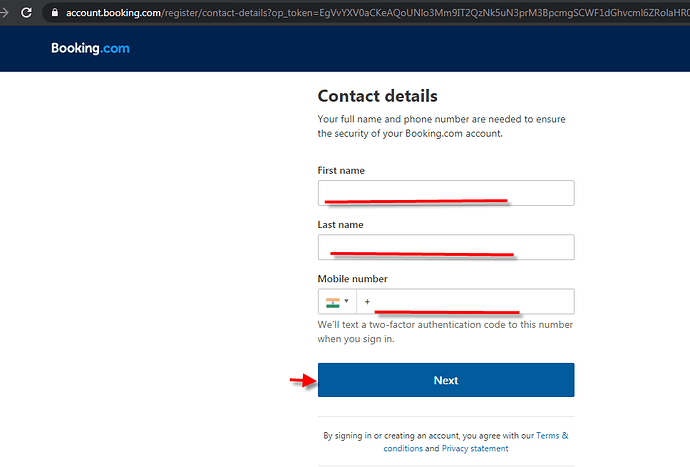 1.5 Create Password.Use a minimum of 10 characters, including uppercase letters, lowercase letters and numbers.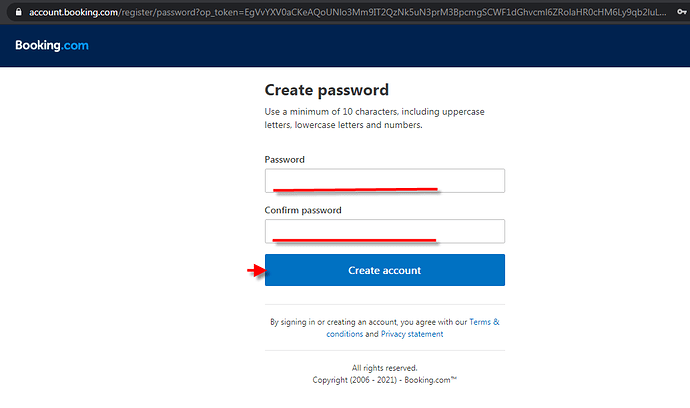 2.Type of Property
2.1 Choose the type of property you want to list on Booking.com 4 (Apartment/Home/Hotel/Boat/Luxury Tent etc.) to get started.
I have selected Apartment as guests can book the entire place. (Or if guest rent a room within the property , then you need to choose 'Home' as type of property and to select 'Private room' in the next step , Then select 'Homestay')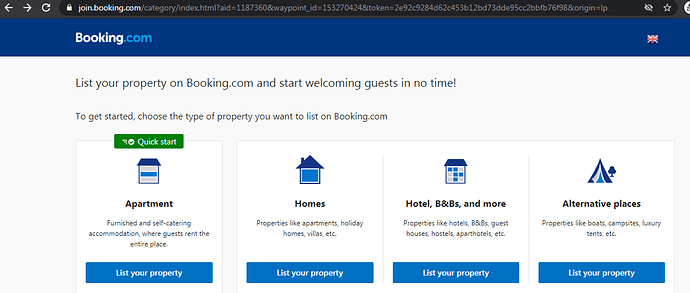 2.2 Select how many apartments are you listing?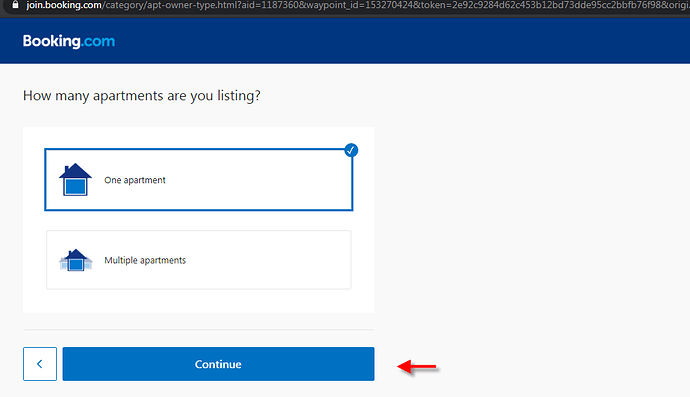 2.3 Click 'Continue'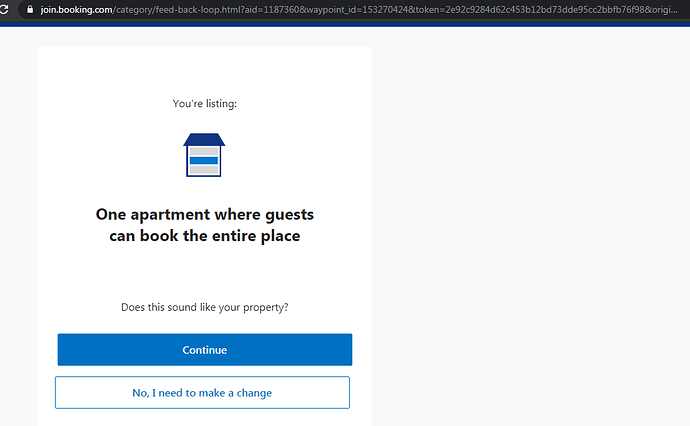 2.4 If your property is listed on any other website ,please provide the details, so you can speed up registration by importing it directly to Booking.com 4. or else tick 'My property isn't listed on any other websites'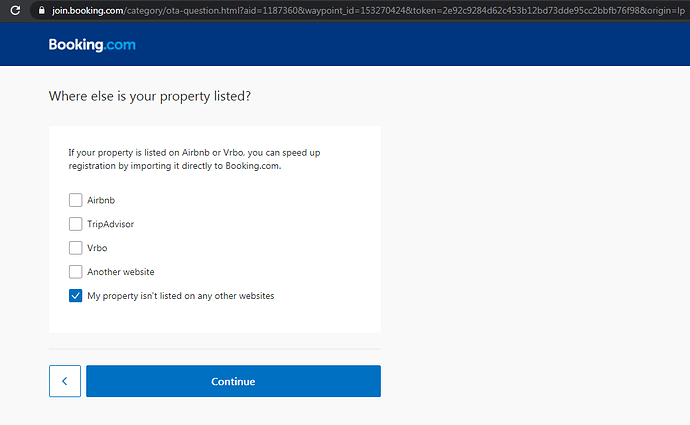 3.Name and Location
3.1 Write your property name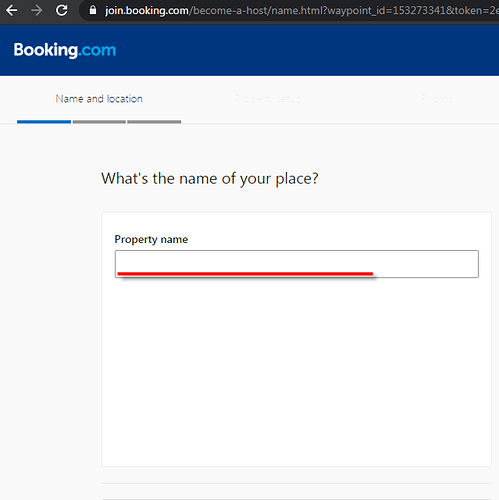 3.2 Booking.com 4 may send a letter to confirm the location of your property, so enter the correct address.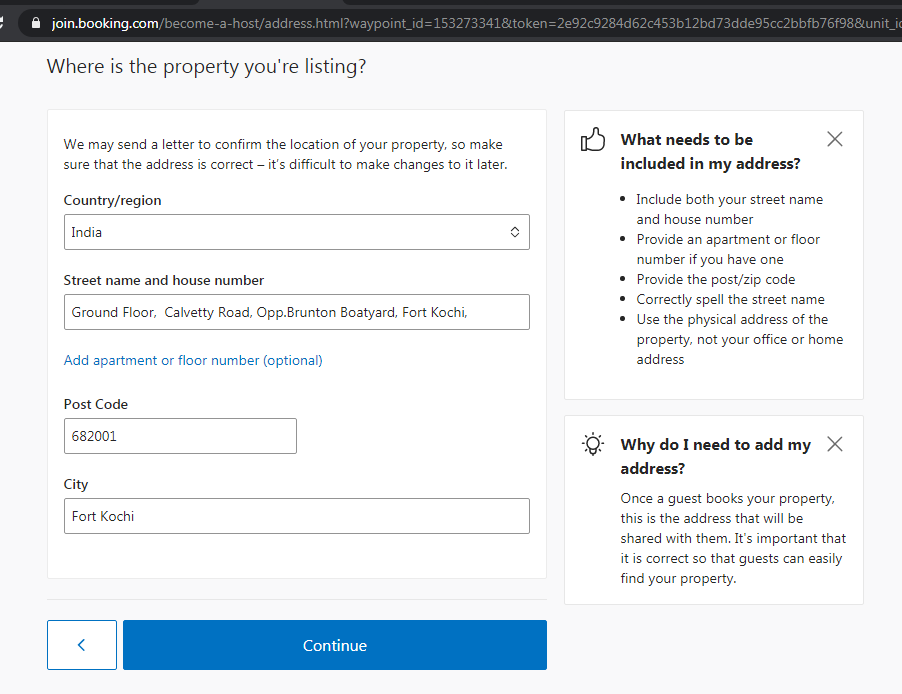 3.3 Drag the map and pin the exact location of your place.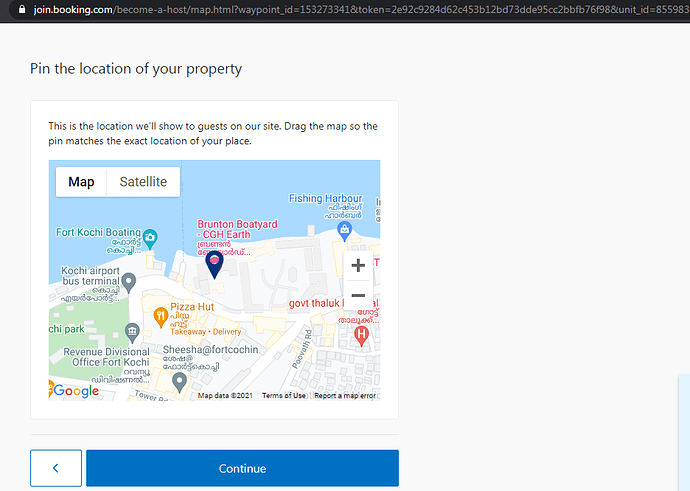 4.Property Setup
4.1 Provide the Property details like number of person can stay, number of beds, bathrooms ,and the size of the apartment. If you have more bedrooms , you can give the details by clicking 'Add bedroom'.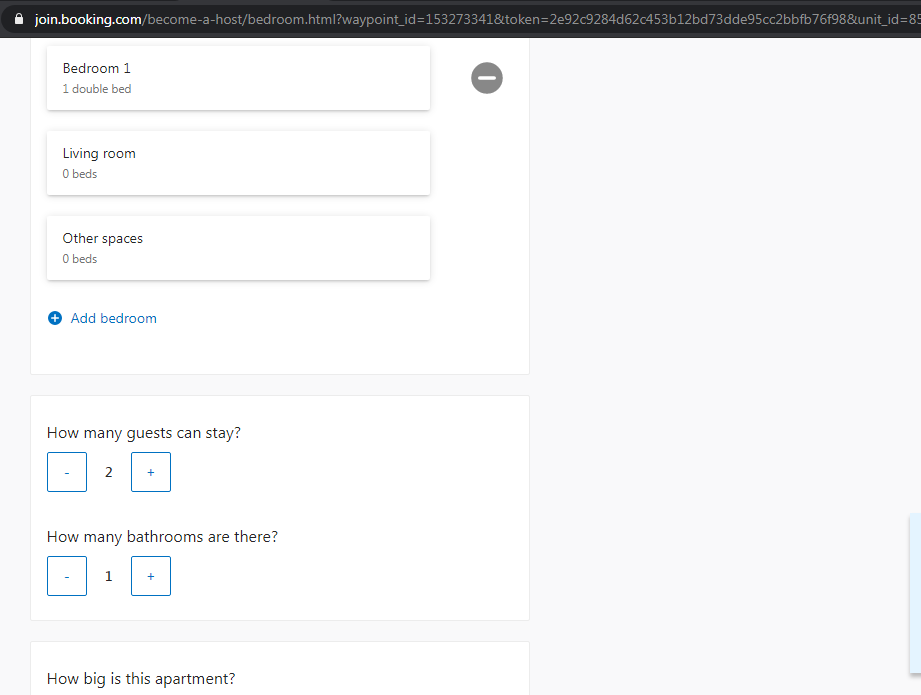 4.2 List what facilities can guests use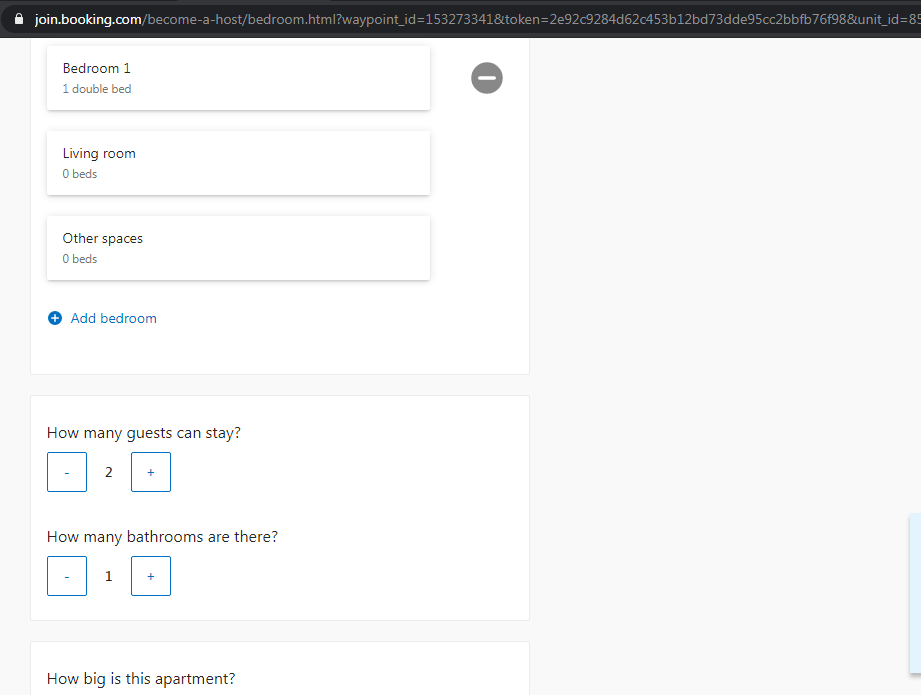 4.3 If you are providing Breakfast, give the details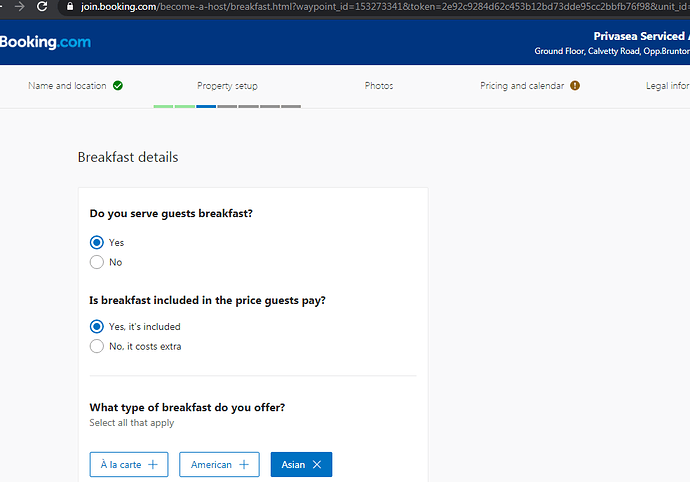 4.4 Tell about the parking situation at your property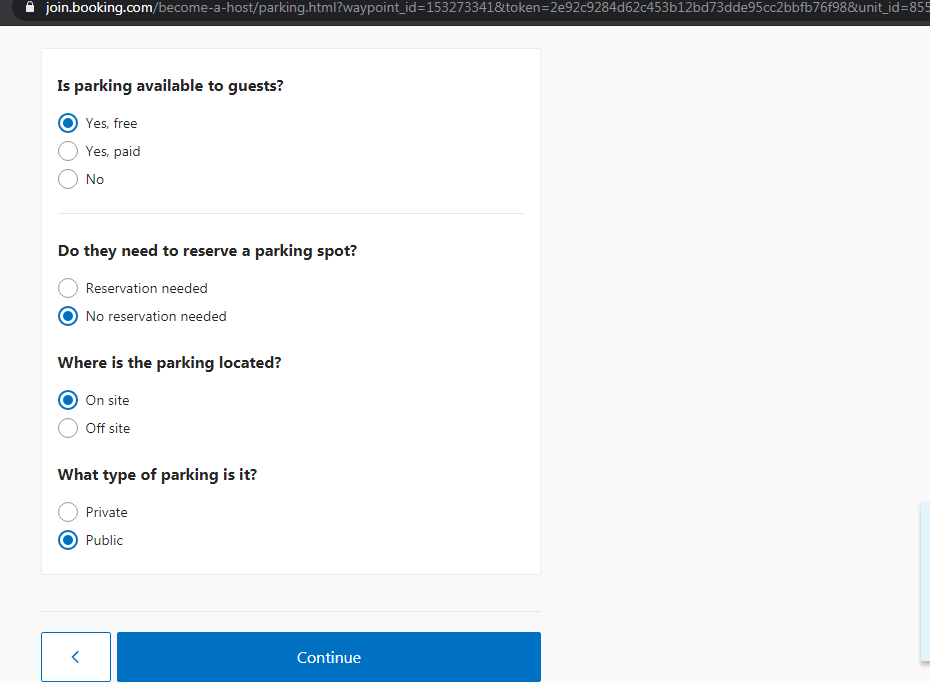 4.5 What Languages do you or your staff speak?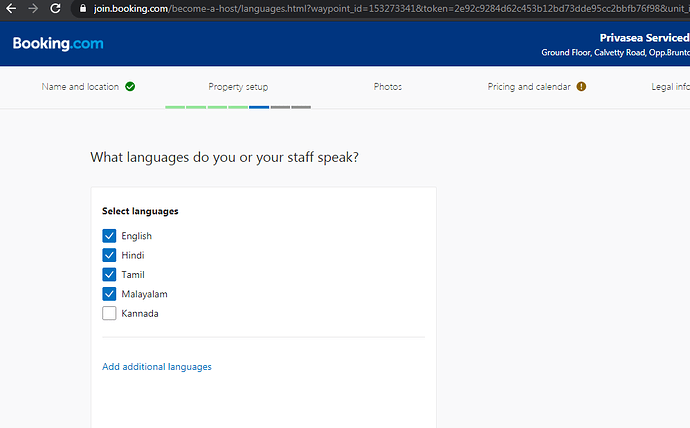 4.6 Set House rules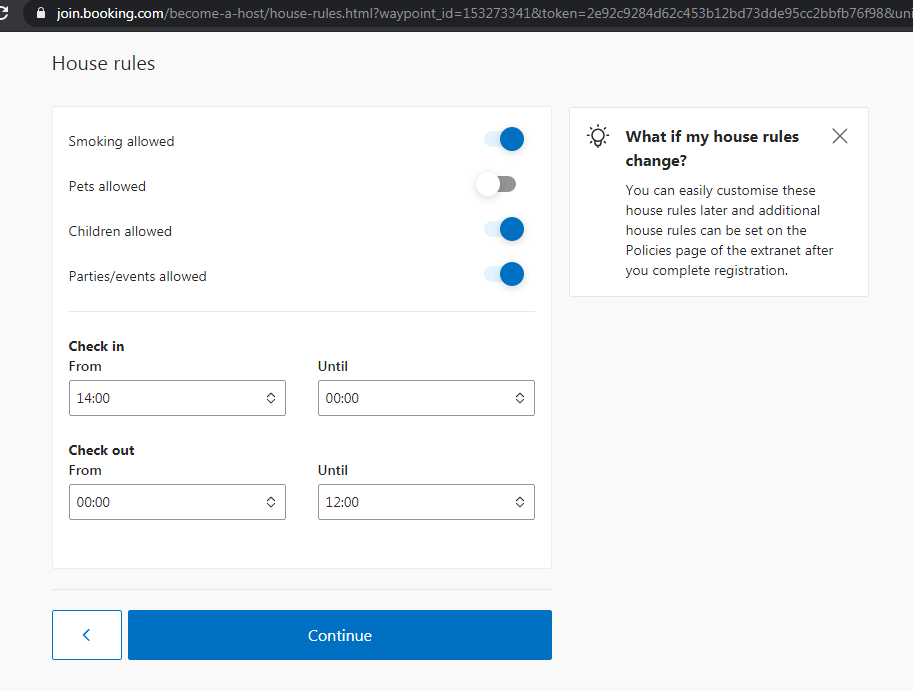 4.7 You can add your host profile either now or in the extranet after you complete registration.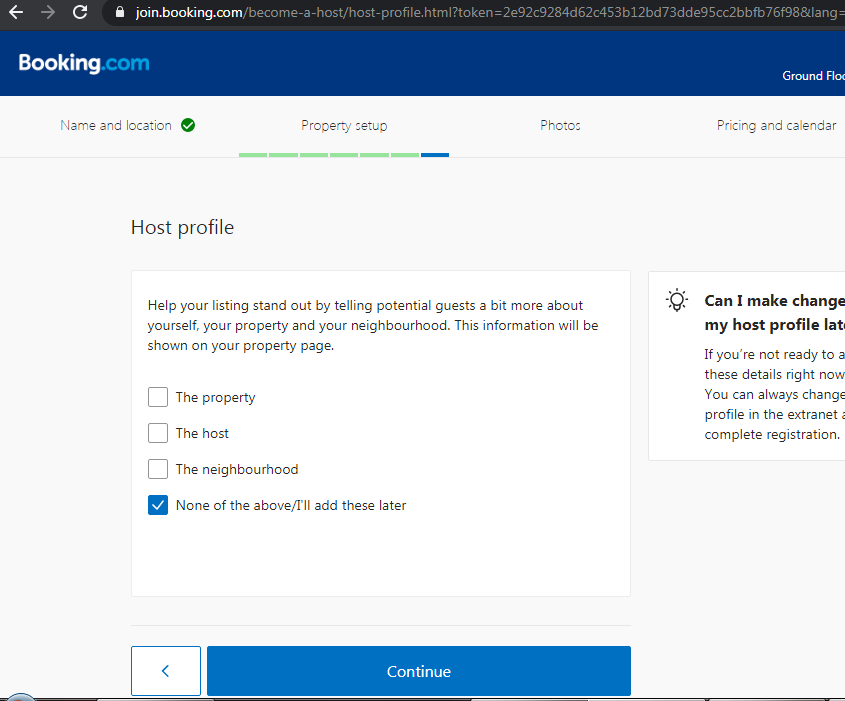 5.Photos
Upload at least one photo here , you can add more photos later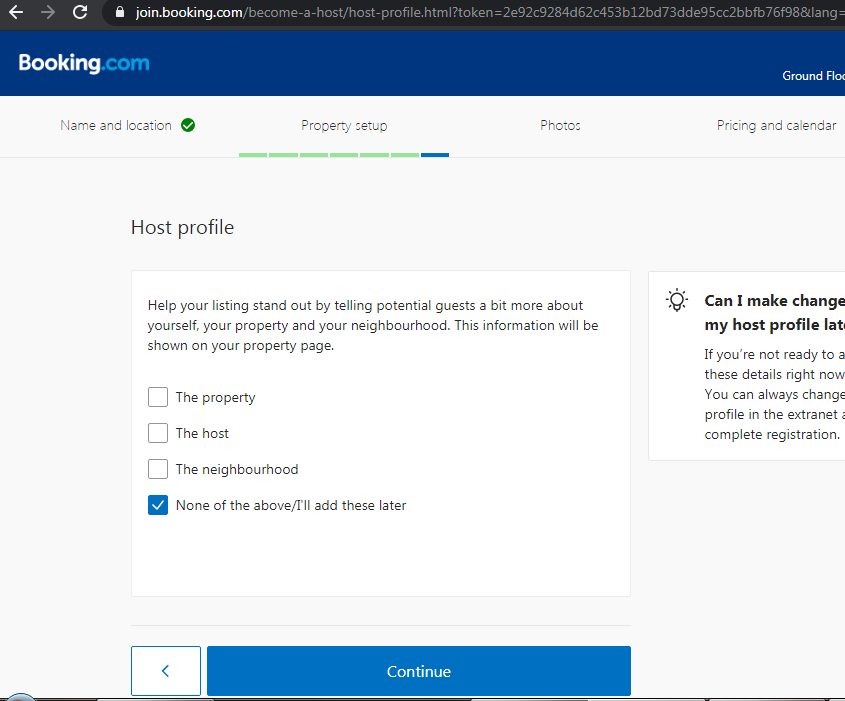 6.Pricing and Calendar
6.1 Add price per night and also tick 'yes' if you want to lower your price by 20% for your first guests?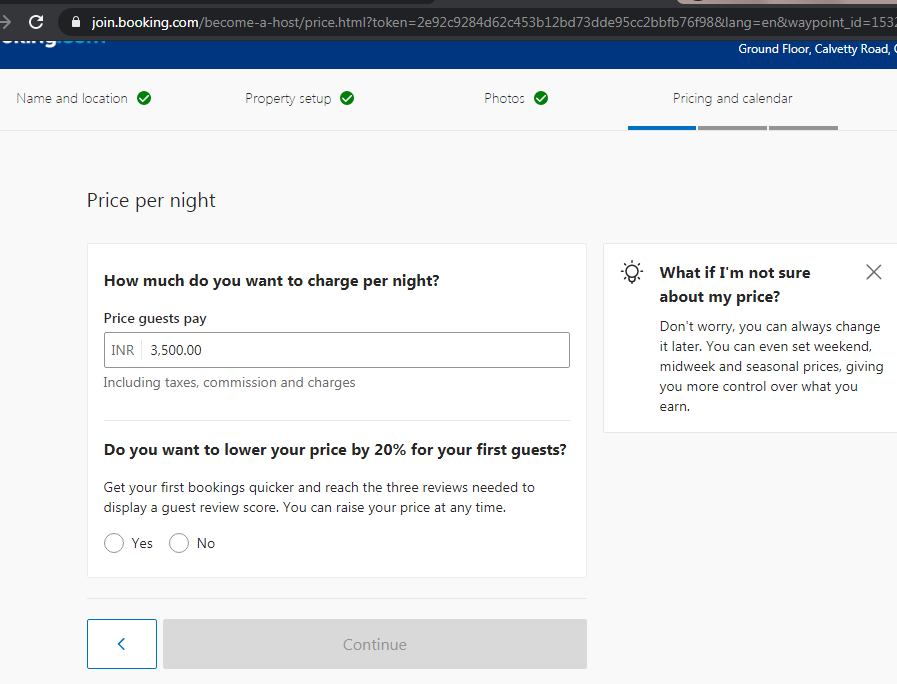 6.2 Set rate plans and cancellation policy, You can add required changes by clicking 'Edit' button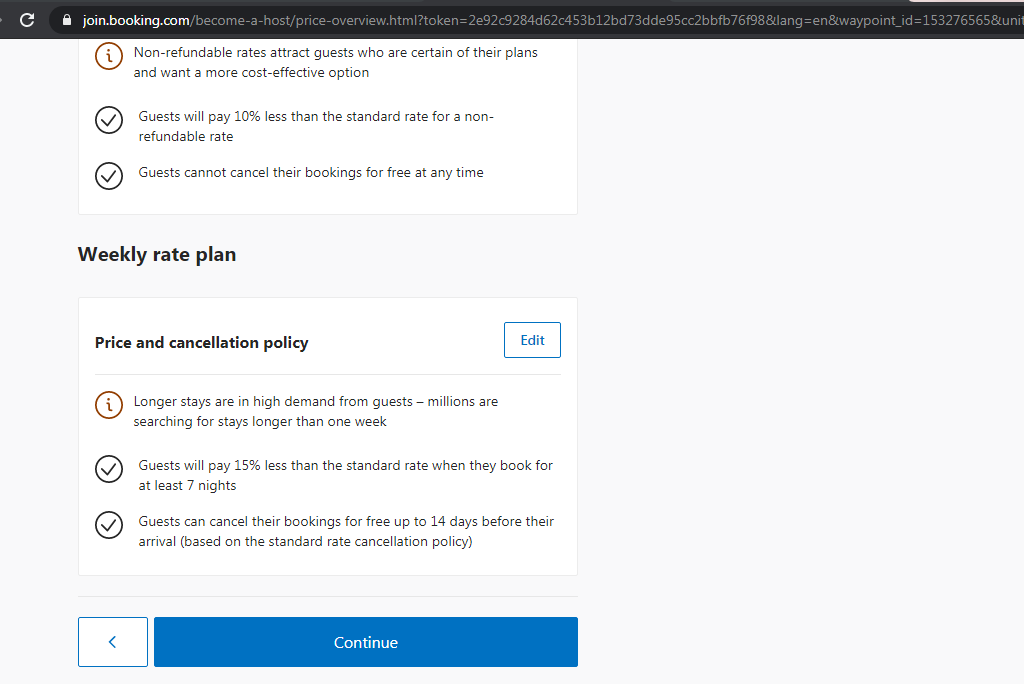 6.3 Do you want to sync your availability with another website?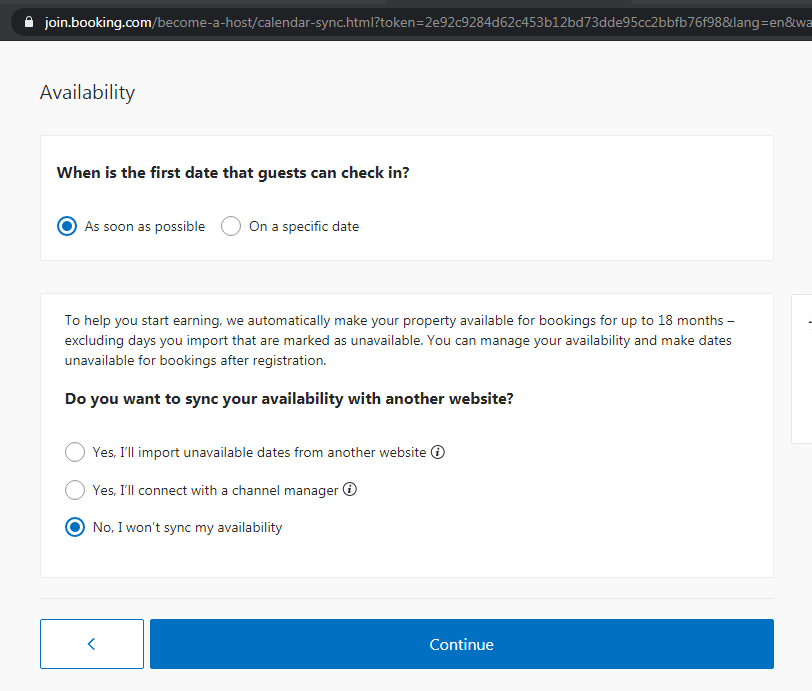 7.Publishing
Enter all Legal information, then you can publish your listing