About Getting cheap rooms in expensive hotels
Navigating the world of luxury hotel accommodation need not be synonymous with denting your wallet. With the right tools, insights and strategies, you can unlock attractive deals even in the most prestigious hotels. This includes delving into numerous online hotel comparison tools, bundling together amenities to glean optimal value, using the effective timing of your bookings to your advantage, exploring the hidden treasures within hotel reward programmes, and perfecting negotiation techniques in direct booking scenarios. With this knowledge, you can make the seemingly impossible—a cheap room in an expensive hotel—a reality.
Hotel Comparison Tools
Understanding Hotel Comparison Tools
Hotel comparison tools can be incredibly useful in finding affordable rooms in luxury hotels. These tools are online platforms designed to compare hotel prices from various sources in a single glance. They allow you to enter your destination, travel dates, and preferences, and then present you with a list of options that fit your needs. Many such tools also allow you to view images of the hotels, read honest customer reviews, and check hotel facilities before you make a decision.
Selection of the Right Comparison Tools
There is a variety of online hotel comparison tools available, including Trivago, Expedia, Kayak, and Booking.com. All offer a similar function of comparing hotel prices but may vary in terms of user-friendliness, the scale of price comparison, and additional features such as reward programmes or exclusive deals. As such, it is beneficial to familiarize yourself with several tools to understand which one best fits your requirements.
Using Online Hotel Comparison Tools
Using these tools is relatively straightforward. You simply need to enter your destination, the dates of your trip, and any other relevant details such as the number of rooms or guests. Once provided, the tool will generate a list of available hotels along with their prices. You can filter your search based on criteria such as price, star rating, location, or guest rating to streamline your choices and find the best deals.
Taking Advantage of Filters and Flexibility
Most comparison tools offer the option to sort hotels by price, which can be particularly useful when looking for affordable options in luxury hotels. It's important to take full advantage of this feature to find lower rates. Likewise, being flexible with your travel dates can also yield better rates, as hotel prices fluctuate based on seasons, weekends, holidays, and other factors. Tools like Kayak even have a "flexible dates" feature to find the most economical time to stay at a specific hotel.
Using Customer Reviews Strategically
Hotel comparison tools often include customer reviews, which can be a valuable resource when selecting a hotel. Look not just at the overall rating, but also at individual comments to get a sense of the quality of the rooms, the service, and the overall guest experience. This can help you avoid potentially disappointing experiences even in luxury hotels.
Checking Multiple Sources
Lastly, remember to compare hotel prices across multiple comparison tools. Different tools may have different rates for the same hotel on the same dates due to variations in their sourcing methods and business partnerships. Verifying across different platforms can help ensure you get the most affordable deal for your luxury stay.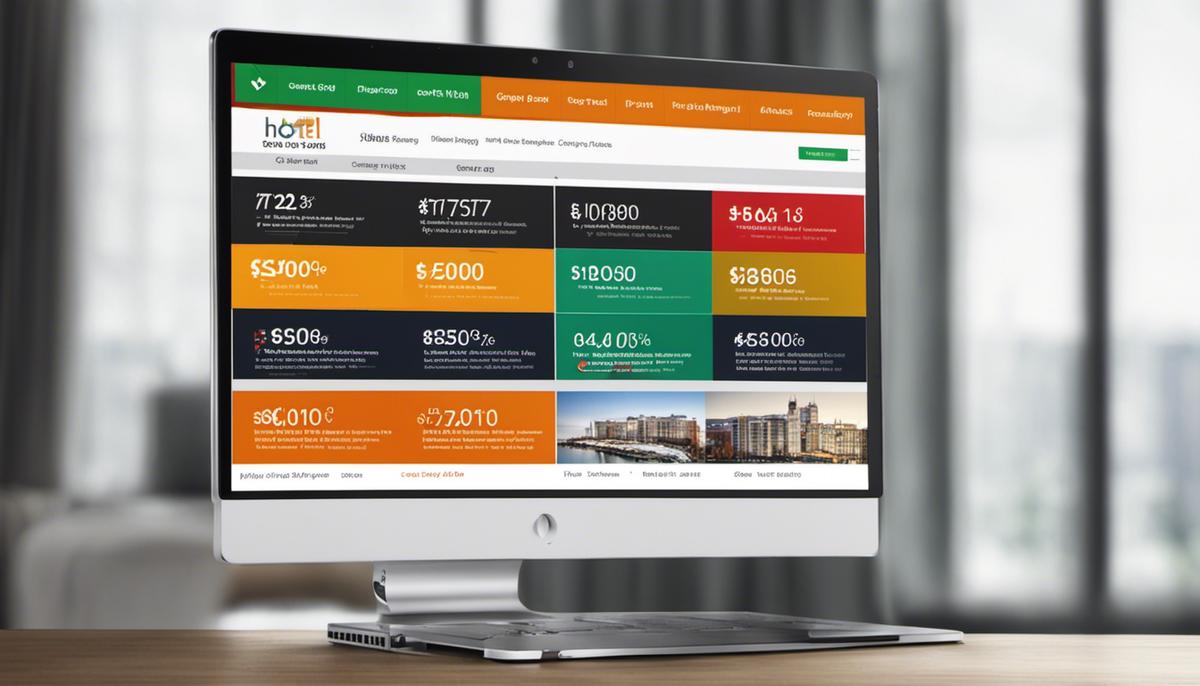 Booking Timing
Researching Peak and Off-peak Seasons
Peak seasons are periods when hotels generally experience a high influx of guests due to holidays, major events, or favourable weather. Consequently, room rates during these times are typically higher. However, off-peak seasons which usually fall outside these periods, tend to offer lower hotel room rates. It is thus instrumental to research the peak and off-peak seasons for your intended destination. Try checking online travel websites and forums for this information or directly call the hotel and inquire about their quieter times.
Weekdays vs Weekends
In addition to seasons, the specific day of the week can also affect hotel room prices. Generally, weekday stays are cheaper than weekend stays, because most people travel for leisure during the weekends. Midweek bookings, particularly on Tuesdays and Wednesdays, often come with better deals. However, this might not hold true for hotels in business districts, as they often fill up during the weekdays. Therefore, it is important to understand the nature of your hotel's location when researching the best days to book.
Booking at Specific Hours
The hour at which you book can influence the price you get. Hotel rooms can be pricier during the late hours of the day when demand is high. On the other hand, prices may drop during the early hours of the morning, especially for same-day bookings. You can use online booking platforms that offer hourly rate comparisons to determine the optimal time to book.
Leveraging Last-minute Booking Deals
Hotels aim to reach full occupancy levels daily because an unoccupied room does not generate revenue. Hence, they often offer last-minute booking deals, which are significantly cheaper than regular rates. Consider booking platforms like HotelTonight for these types of deals. However, bear in mind that this strategy entails the risk of not getting a room, particularly in popular destinations or during peak seasons.
Taking Advantage of Midweek Bookings
For properties that often host business travellers, weekends might be the best time to find a deal. The prices can drop significantly when their usual clientele is home for the weekend. Mid-tier hotels are especially known for offering fantastic weekend deals.
Remember, the more flexible you are with your booking time, the better deals you can access. Monitoring prices as far in advance as possible and utilising booking sites that offer price drop alerts might also help secure a room in an expensive hotel at a fraction of the cost.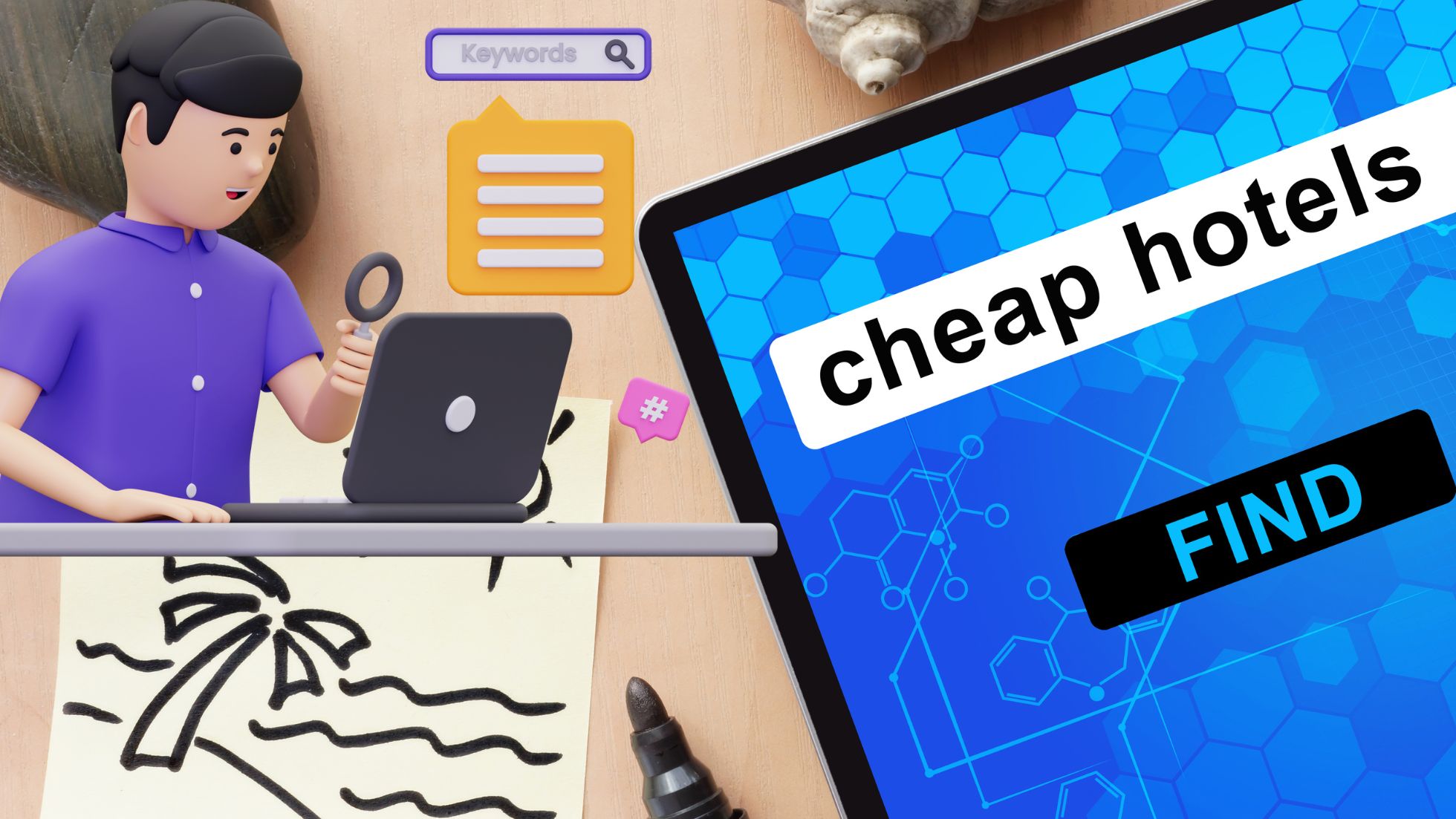 Hotel Reward Programs
Understanding Hotel Reward Programs
Hotel reward programs are initiatives provided by various hotels that aim to reward loyal customers by offering points or perks based on their patronage. These rewards can often be applied to receive discounts, free nights or access to exclusive benefits. Navigating these programs effectively can significantly reduce the cost of your stay in luxury hotels.
Selecting the Right Reward Program
Your selection of reward program largely depends on your preferred hotel chain. This decision should be based on factors like the hotel's location, the standard of service, and personal tastes. It can be particularly beneficial to focus on one or two hotel chains as this can help to accumulate rewards more swiftly. Some popular hotel reward programs include Hilton Honors, Marriott Bonvoy, and IHG Rewards Club.
Enrolling in a Hotel Reward Program
To enrol in a hotel reward program, visit your selected hotel chain's website and look for their loyalty or rewards section. Registration is typically free and only requires basic personal information. It's worth remembering to always log in to your account when making bookings, as this is how you accumulate rewards.
Maximising Reward Points
Each program has different methods of accumulating points. Commonly, points are awarded based on the amount spent on bookings, but they can also be earned through promotional events or partnerships with affiliated companies. Some programmes also have a tiered system, with higher levels offering better rewards.
Crucially, always ensure you fully understand the terms and conditions of the reward program. Some points might expire if not used within a specific timeframe.
Redeeming your Reward Points
Once you have earned enough reward points, you can redeem them for free nights, room upgrades, or other benefits dependent on the specific program. Most of these programs allow you to do this online, either during the booking process or by logging into your account. In some cases, you may need to contact their customer service to redeem your points.
Achieving a cheap room in otherwise expensive hotels through loyalty programs can be a lengthy process, but with careful planning and regular use, it can lead to substantial savings and a more luxurious stay.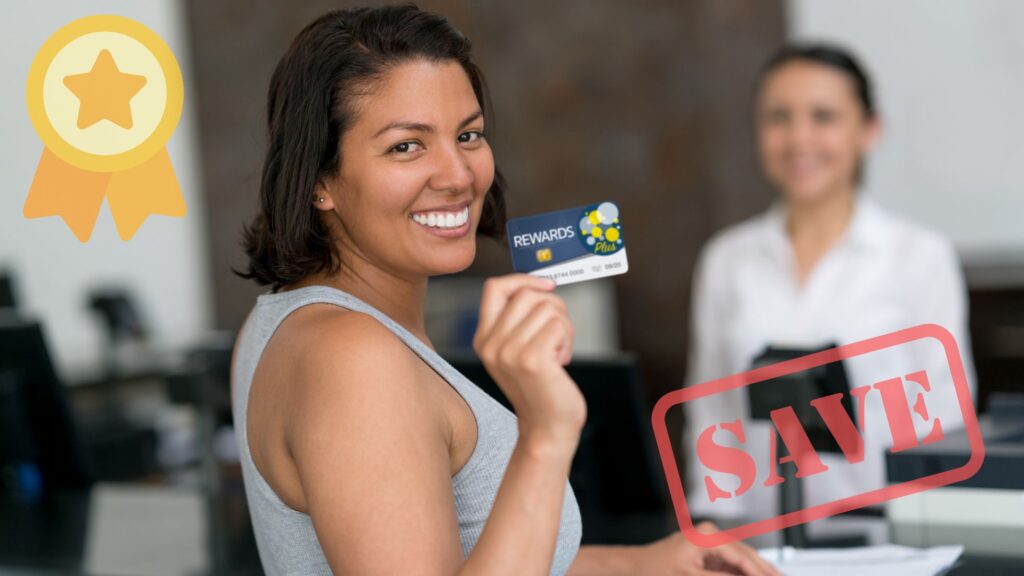 Negotiation & Direct Booking
Understanding Hotel Room Negotiation
Before you start negotiating for cheaper hotel rooms, it's important to recognise that most hotels are often open to discussions about price. Due to competition and the desire to fill rooms, hotels are frequently willing to offer deals to prospective guests who take the time to ask. Therefore, you shouldn't be afraid to barter since it is expected in the hotel industry.
Research and Planning
The first step towards successful negotiation is extensive research and planning. Find out about the typical prices for rooms in the hotel where you want to stay. Make a note of any special deals or discounts that are available through various online booking portals. This information will provide a solid foundation for negotiating a better deal directly with the hotel.
Learn About Negotiation Techniques
Understanding basic negotiation techniques can be helpful in securing a cheaper deal. One popular strategy is to use silence as a tool. After stating your case or sharing your offer, remain silent and wait for the hotel representative to counter or accept your offer. If you don't immediately respond to their counter, they might offer a better price.
Another negotiation tactic involves being upfront about your budget. If the hotel knows what you can spend, they may be willing to meet you halfway to ensure they secure your business.
Contact the Hotel Directly
Once you've done your research and are equipped with negotiation techniques, contact the hotel directly. While online booking platforms are convenient, they often come with added fees and don't always have the best deals.
Call the hotel's front desk and express your interest in booking a room. Mention any research you've conducted and politely ask if they can provide a better price. Be courteous and patient; remember that the person on the other end of the line is more likely to help if you're pleasant and understanding.
The Value of Direct Booking
Hotels often save their best rooms and deals for those who book directly, making direct booking a valuable negotiation tool. By reaching out directly to the hotel, you're showing that you are interested in them specifically, not just looking for any hotel room. This might make them inclined to go the extra mile to make sure they secure your booking.
Leverage Flexibility
If your travel dates are flexible, use this to your advantage during your negotiation. Hotels may have cheaper prices during off-peak periods, and if you're willing to book during those times, you could secure a more favourable rate.
In conclusion, getting cheap rooms in luxury hotels requires research, understanding negotiation techniques, and the willingness to contact the hotel directly. With these strategies, you'll be well on your way to securing luxury accommodation at budget-friendly prices.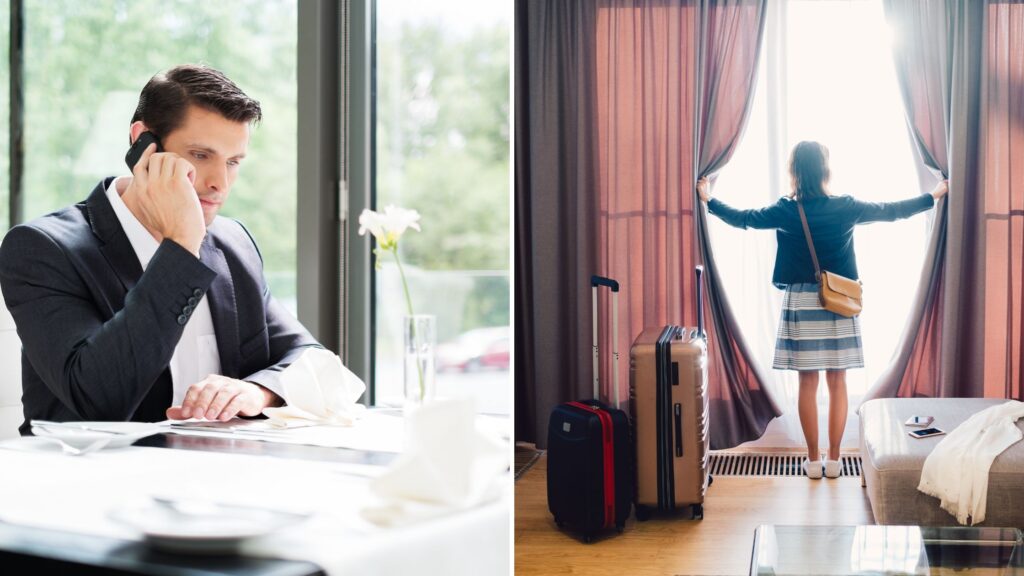 With the right approach and understanding, the elusive luxury of a high-end hotel room can be a reality for the remnant of the price. This doesn't have to entail compromising on the quality or amenities. The implementation of strategic booking, astute usage of comparison tools, and an understanding of rewards programmes can result in substantial savings. Ascend the ranks to become a connoisseur in booking cheap rooms in expensive hotels, transforming each stay into an opulent experience whilst masterfully managing your budget.