Bang!


A term used to identify double- or triple-flavor reinforced drinks such as Cherry Bang! ie, cherry juice, cherry liqueur, and cherry brandy.
Chartreuse


An herb liqueur created by Carthusian monks. You can find two versions of the liqueur (see Green Chartreuse and Yellow Chartreuse).
Chaser


A mixer that is tossed down the gullet after one has drunk a straight shot of whiskey or other spirits instead of being combined with a spirit in a glass. (See Shooter) Boilermaker originally was "a shot-and-a-beer," meaning a shot of whiskey followed by a beer chaser.
Cider


An alcoholic drink made from the fermentation of apple juice. You can have different varieties (strong, dry, medium, sweet), each having a different alcohol content
Cobbler


A tall drink traditionally served in a Highball or Collins glass filled with finely crushed ice and decorated with fresh fruit and mint sprigs. It may use any type of wine or spirit with or without a sweetener
Collins


Basically a sour in a tall glass with club soda. The famous Tom Collins made with gin has been extended to include everything from applejack (a Jack Collins) to Irish whiskey (Mike Collins) Tom Collins 2 ounces gin 1-ounce lemon juice 1 teaspoon superfine sugar 2 ounces soda water shake with ice. Strain into a Collins glass filled with ice. Top with soda. Garnish with a Maraschino Cherry and orange wheel.
Cooler


There are many recipes for coolers, which all have these things in common: true coolers are made with ginger ale, club soda, or another carbonated beverage, and the rind of a lemon or orange, cut in a continuous spiral, with one end hooked over the rim of the glass. All coolers are served in tall glasses such as a Collins glass.
Cup


A punch-type drink that is made by the cup, or glass instead of in a punch bowl.
Eggnog


A traditional Christmas holiday bowl containing a delectable combination of eggs, sugar, cream or milk, and brandy, rum, or bourbon served cold in individual cups in all it's rich. creamy goodness.
Egg Nog > 6 Eggs,1 cup sugar 1/2 teaspoon salt 1 cup golden rum 1 pint half and half cream 1-pint milk Nutmeg In a large bowl, beat eggs until light and foamy. Add sugar and salt, beating until thick and, lemon-colored Stir in rum, cream, and milk Chill at least three hours Serve with a sprinkle of nutmeg
Fizz


There are many fine old recipes for Fizzes, which are as the name suggests, products of the old siphon bottle that "fizzed" the drink with a stream of bubbles as it was being made. The Gin Fizz is typical and similar to Tom Collins.
Flip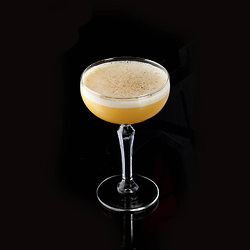 A creamy, cold drink made of eggs, sugar, and your favorite wine or spirit. The Brandy Flip and the Sherry Flip are perhaps best known. The Flip began in Colonial times as a hot drink made of spirits, beer, eggs, cream, and spices, mulled with a red-hot flip iron, or flip dog that was plunged into the drink.
Frappe


Anything served with finely crushed ice.
Grog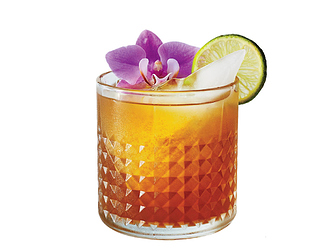 Originally a mixture of rum and water was issued to sailors in the Royal Navy and later improved with the addition of lime juice and sugar. Now a Grog is any kind of drink, usually made with a rum base, fruit, and various sweeteners, and served either hot or cold in a large mug or glass. Reputedly named after Admiral Edward Vernon, who was called "Old Grog" because of the grogram cape he wore.
Highball

Any spirit served with ice and club soda in a medium to a tall glass. Other carbonated beverages may be used, but if other ingredients are added, it is no longer a Highball.
Julep


A venerable drink made of Kentucky bourbon, sugar, mint leaves, and plenty of crushed ice. An American classic.
Lowball

A short drink consisting of spirits served with ice alone, or with water or soda in short glass. (See On-the-Rocks)
Mist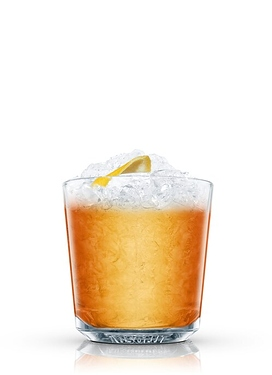 A glass packed with crushed ice to which spirits are added, usually straight
Mulls


Wine or wine drinks that are heated and served as hot punches. Also called mulled wine from the time when drinks were heated with a red-hot poker, loggerhead, or flip iron.
Neat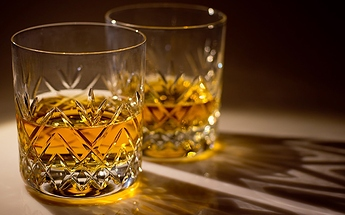 A straight shot of any spirit taken in a single gulp without any accompaniment. (See Shooter)
Nightcap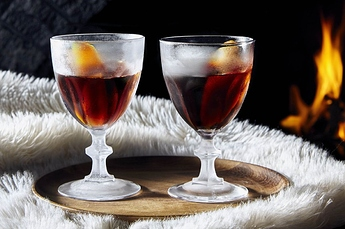 Any drink that is taken immediately before retiring. Milk punches, toddies, and short drinks such as liqueurs or fortified wines are favored.
On-the-Rocks


Any wine or spirit poured over ice cubes, usually in Old Fashioned glass. (See Lowball)
Pick-Me-Up


Any concoction designed to allay the effects of overindulgence in alcoholic beverages.
Punch


A combination of spirits, wine, sweeteners, flavorings, fruit garnishes, and sometimes various carbonated beverages mixed in and served from a large bowl to a number of people. Individually made punches are called Cups.
Rickey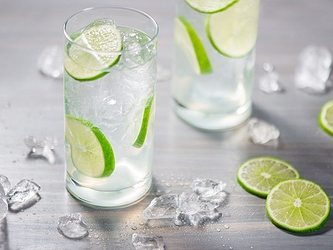 A drink made with gin or other spirits, lime juice, and club soda, usually served with ice in a small highball or Rickey glass, with or without sweetening. Named for Colonel Joe Rickey, and old-time Washington loggyist.
Sangaree


A tall drink containing chilled spirits, wine, or beer, sometimes sweetened and given a good dusting with grated nutmeg.
Shooter


A straight shot of whiskey or another kind of spirit taken
Shooter Recipe > Sperm Bank.DIRECTIONS Add Irish Cream to lime cordial in a short glass. Do not swallow right away, swirl in your mouth for maximum taste and effect.
INGREDIENTS 1/2 part Baileys® Irish 1/2 part lime cordial.
Sling


A tall drink made with lemon juice, sugar, and spirits, usually served cold with club soda.
Smash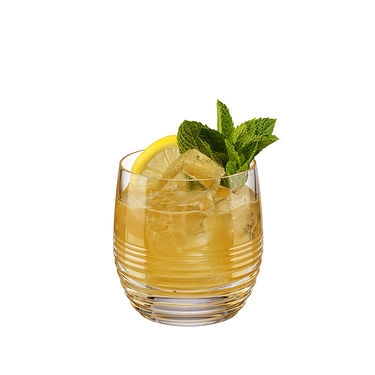 A short made of spirits, sugar, and mint, usually served in an Old Fashioned glass.
Sour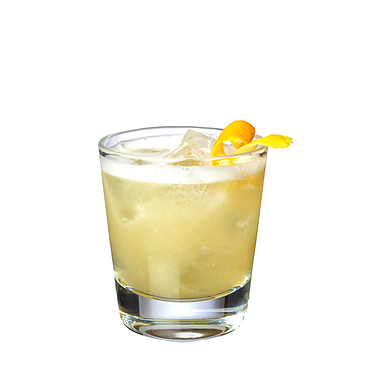 A short drink made of lemon or lime juice, sugar, and spirits. The Whiskey Sour is the classic Sour but may be made with vodka, gin, rum, brandy, or various liqueurs, especially fruit-flavored cordials such as apricot or peach.
Swizzle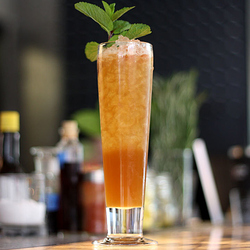 Originally a tall rum cooler filled with cracked ice that was swizzled with a long twig, stirring rod or spoon rotated rapidly between the palms of the hands to produce frost on the glass. The Swizzle, a Caribbean invention, is made with any kind of spirit today and is traditionally served in a tall highball or Collins glass.
Tot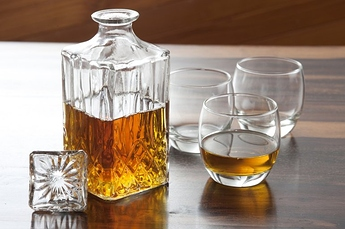 A small amount of any beverage, "a short shot" or "a touch".